Bath "in s. Velikiy Dal'nik"
№1058
Working hours:
Mon: around the clock
Tue: around the clock
Wed: around the clock
Thu: around the clock
Fri: around the clock
Sat: around the clock
Sun: around the clock
Odesa Oblast
Belyaevskiy district
village Velikiy Dalynik
ul. Sobornaya, 42 A
Accept
Swimming Pool, Countercurrent, Shower
Terrace, Forest, Lake, Lawn, Hammock, Umbrellas, Sun beds, Garden, Flower bed
Parking
Private with video surveillance
Administrator, Restaurant, Grill, Bar, Drinking water, Restroom, Dishes, Fireplace, Bath attendant, Cook, Hookah, Health care
Saunas accessories
Brooms, Sheets, Caps, Slippers, Towels, Bathrobe
SPA
Relaxing massage, Wellness massage, Anti-cellulite massage, Aroma oils, Peeling
Audio equipment, Video equipment, WIFI, Satellite TV
Board games
Domino, Backgammon, Checkers, Cards
Food
Ukrainian food, Russian kitchen, Homemade food, European food, Caucasian food, Eastern food, Uzbek food, Japanese food, Chinese food, Georgian food, Dishes on the grill, Barbecue, Can bring with you
Drinks
Bottled beer, Beer on tap, Black tea, Green tea, Herbal tea, Coffee, Strong alcohol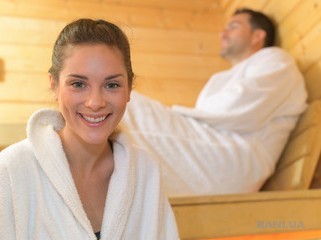 Reviews
There are no reviews for this property yet. Be the first!