Bathhouse "Uyut u Danila"
№961
Working hours:
Mon: from 10:00 to 22:00
Tue: from 10:00 to 22:00
Wed: from 10:00 to 22:00
Thu: from 10:00 to 22:00
Fri: from 10:00 to 22:00
Sat: from 10:00 to 22:00
Sun: from 10:00 to 22:00
Kharkiv Oblast
city Kharkiv
district Industrialnyi
ul. Roganskaya, 143 A
Accept
Russian public bath. VIP bath. There is a barbeque, as well as a bar. A recreation area. Everything for your comfort.
Description of the hall
In the VIP bath, the cost is 250 UAH per hour, and there is also a relaxation room, a bed, a pool, a bathroom. In the Russian public bath there is a lounge, a swimming pool, a bathroom.
Summer terrace, Umbrellas, Sun beds, Flower bed
Parking
Private
Administrator, Grill, Hotel, Bar, Gym, Drinking water, Restroom, Dishes, Cook, Hookah, Health care
Saunas accessories
Brooms, Sheets, Caps, Slippers, Towels
SPA
Relaxing massage, Wellness massage, Anti-cellulite massage, Aroma oils, Peeling
Satellite TV
Board games
Domino, Backgammon, Chess, Checkers, Cards
Food
Ukrainian food, Russian kitchen, Homemade food, Dishes on the grill, Barbecue, Can bring with you
Drinks
Bottled beer, Beer on tap, Black tea, Green tea, Herbal tea, Coffee, Strong alcohol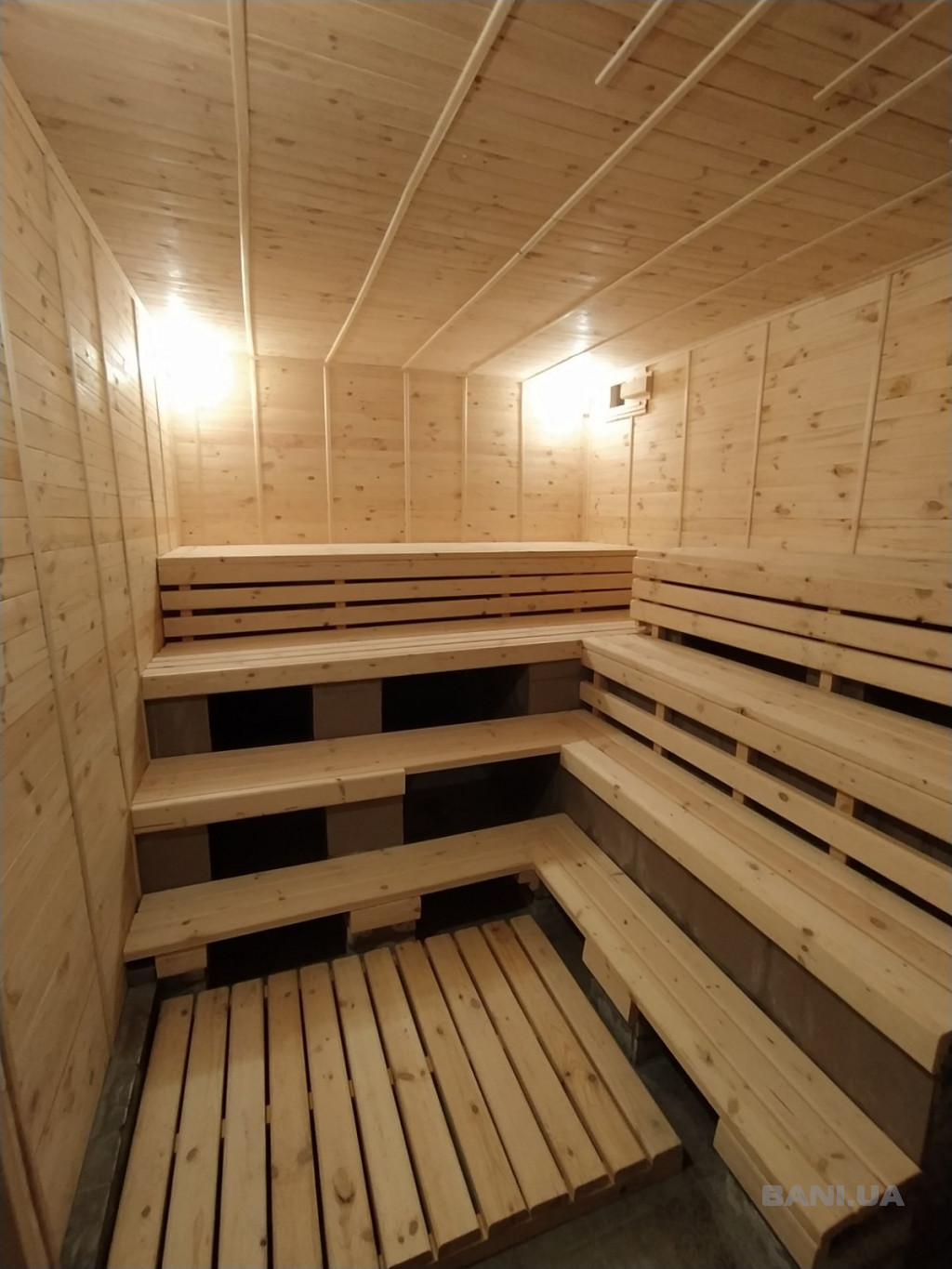 Reviews (2)
Ужасное место, если б можно было поставить 0, поставил бы.
Услуги отвратительные, хозяева неадекватные, хуже места не найти, везде грязь и полная антисанитария.
Категорически не рекомендую данное место посетителям.
---
Олег
Всё супер, довольны. Огромное спасибо за баньку и шашлык, у вас уютно и тепло.
---
Елена
18 February 2020 pm29 15:01