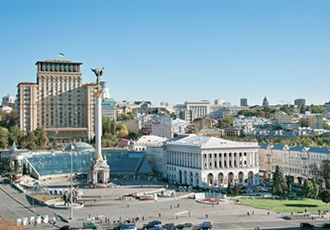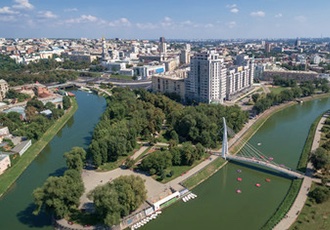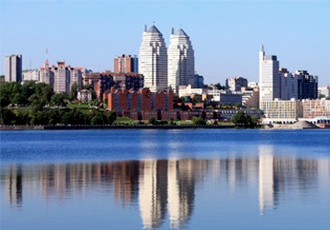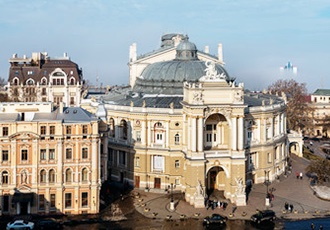 ---
Saunas Kyiv

Price from 400 UAH
Capacity up to 8 persons
city Kyiv,
district Darnytskyi,
Khar'kovskoye shosse, 164

Price from 200 UAH
Capacity up to 8 persons
city Kyiv,
district Obolonskyi,
ul. Bogatyrskaya, 1 V

Price from 500 UAH
Capacity up to 15 persons
city Kyiv,
district Shevchenkivskyi,
ul. Kostel'naya, 7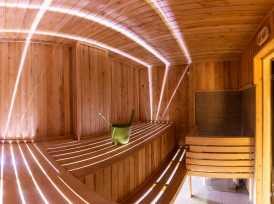 Price from 200 UAH
Capacity up to 10 persons
city Kyiv,
district Svyatoshynskyі,
ul. Zodchikh, 5

Price from 450 UAH
Capacity up to 15 persons
city Kyiv,
district Desnyanskyi,
s. Troyeshchina, ul. P. Zaporozhtsa, 10
There are promotions and discounts

Price from 500 UAH
Capacity up to 30 persons
city Kyiv,
district Holosiivskyi,
ul. Naberezhno-Korchevatskaya, 35

Price from 400 UAH
Capacity up to 15 persons
city Kyiv,
district Obolonskyi,
ul. Prirechnaya, 32 (baza "Izumrudnaya")
There are promotions and discounts

Price from 550 UAH
Capacity up to 10 persons
city Kyiv,
district Darnytskyi,
ul. Yevgeniya Kharchenka, 39
Are you the owner or administrator of the sauna?
Place your facility for free right now!
Get a continuous stream of customers!
Add object
Many leisure options are available to residents and guests of Ukraine, but many still prefer the sauna as a place where you can relax your body and soul, meet old friends, have a good time in their company, even celebrate a small family celebration. You will find these establishments in any cities of Ukraine on the Bani.ua website, where their largest catalog is located with a photo, address, detailed description of services, telephone number for communication. You can order a bath online by booking it for the desired date and time. We offer all owners of bathing complexes in Ukraine to place information about their institution with us.
Benefits of bathing
Gone are the days when the sauna was associated with brawls, corrupt women, vicious relationships, copious libations. Now the whole family bathes in them, accustoming children to this type of recreation, health improvement from an early age. Hot steam, the aroma of heated stones, natural wood soothes the soul, relaxes the body. The benefits of this holiday include:
the absence of strangers;
pleasant atmosphere conducive to rest and relaxation;
excellent service;
hardening and recovery;
strengthening immunity;
pleasant pastime.
You can order a sauna in order to take a steam bath with your family or together with your loved one, or rent a bath complex for a large company. Even corporate parties are held in these establishments, which is especially important in the cold season.
Popular types
True lovers of hot steam and water procedures should definitely visit different bath-type establishments in order to appreciate their strengths, for example:
Russian with dense steam, high temperature, relatively low air humidity;
Finnish, the temperature in which reaches 110 degrees, and the humidity does not exceed 20%;
Roman steam room with a high level of air humidity;
Turkish hammam with a mild microclimate, low air temperature and high humidity, reaching 100%;
a Japanese bath ofuro with a font filled with hot water, where the main bath procedures take place.
On our website, there are establishments of various types that offer guests high-quality health services, a good rest.
Selection rules
If you are just learning the basics of bathing, then the first thing you need to master is the rules for choosing a health complex for rest and relaxation. You need to navigate to it:
view - Russian bath, Finnish sauna, hammam;
capacity - depends on how many people will be in it at the same time;
the presence of wellness procedures - massage, body wraps, peeling;
additional services - buffet, barbecue or barbecue, board games, billiards, karaoke.
For a family vacation, a date for two or meetings with a small group of friends, a small but cozy bathhouse is suitable, and for holidays, corporate parties, it is better to prefer a full-fledged health complex with additional services.
Benefits of our service
The Bani.ua website presents the largest selection of health centers in all regions and regions of Ukraine. The benefits of using our service include:
informative - you will find out the address, contact phone number for communication of the institution you are interested in, services and prices for them, guest reviews;
convenient navigation - the advanced navigation system allows you to search for establishments by location, type of steam room, services, water procedures;
the possibility of online booking;
view offers without registration;
Our service will help you find a bathhouse in your city, where you can fully relax and rest your soul and body.
Interesting about saunas